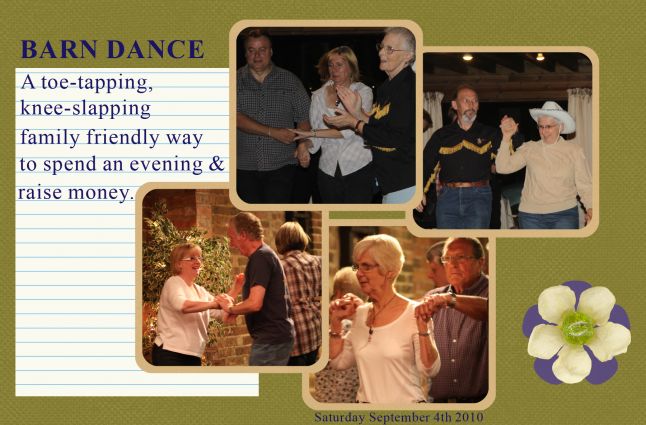 Interviewer: Close your eyes and picture yourself in the middle of one of Castle Bromwich & District Lions' Barn Dances. What's it like?
Attendee: It's one of those unique occasions where you can see people of all ages enjoying themselves together. One of my favourite things is to sit and watch the sheer enjoyment on peoples' faces as they try out the dances and to see teenagers actually laughing and dancing along side their parents.
Interviewer: Seriously, even teenagers?
Attendee: Yes, it's really fun and you can join in even if you've never been to a barn dance before because the Caller tells you exactly what to do. Plus there's a meal included in the price.
Interviewer: Do you need a Square Dance outfit to attend?
Attendee: No, you will fit in whatever you wear. Some people do dress up, others just come in casual comfy clothes.
Interviewer: What's the best part about the barn damce?
Attendee: I suppose if you were to ask twenty different people, you'd get twenty different answers, but for me, the best part of the dance is how magical the whole experience is. It's so rare to see a room full of people smiling and enjoying themselves, but that's just what you see - a room full of smiles. What makes it even more special is that it's helping to raise money for good causes.
100% of money raised goes to charitable causes